Not getting your meditations?
1) Check Your SPAM/Junk folder. If it is there, mark it as "Not Spam".
2) Whitelist my e-mail address, meditations@aleyadao.com, to ensure all future subscription e-mails are directed to your inbox (CLICK HERE to learn how to whitelist an e-mail address or add it to your address book).


3) If it isn't in either your inbox or your SPAM folder, CLICK HERE to sign into your account and look under "My Meditations" to see if your daily Cup for today is there.
If your Cup of the day IS THERE ...
That means your e-mail server is blocking and marking the daily Cups as SPAM.
You will need to access your e-mail and search the SPAM or JUNK folder for the meditations. Once you have found them, mark one of the e-mails as "Not SPAM" and/or set up a filter to never put it in your Junk mailbox.

If your daily Cup IS NOT THERE ...
Check the status of your daily Cup Subscription by signing into your Account HERE.
If your Subscription is expired, you can renew it.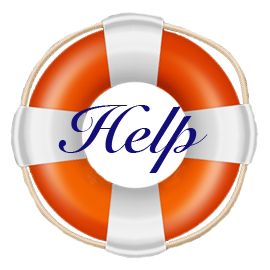 ---
Change your e-mail address for the daily Cups & TALL Cups:
Sign into your Account HERE to update your e-mail address.
---
How to update your credit card for your Subscriptions:
1) Sign in to your Account HERE and enter your e-mail address to login.
2) Click [My Account]
3) Click "Update My Payment Method/Credit Card"
4) Enter your credit card information and click [Update]
---
Your PayPal Subscription was not able to process?
What you can you do now?
1) Login into your PayPal account and determine how the payment is being funded - via your PayPal Balance, or your linked credit card or bank account. (Login to PayPal here - https://www.paypal.com/home.)

2) If the primary method is your PayPal Balance, verify you have sufficient funds in your PayPal account.

3) If the primary or secondary method is a linked credit or debit card or bank account, make sure the information is correct and the card has not expired. If the card and/or bank account look good, contact PayPal and inquire why the payment failed.

4) If the payment failed due to denial from the funding source, you can contact the funding source to determine why the payment was denied.
If you do not want to deal with any of the above, E-MAIL ME and let me know and we will cancel your PayPal Subscription for you and then you can resubscribe using a credit card through my site HERE.
---
Get your meditations & music onto your iPhone:
You will need to download the album onto your computer and then create a folder in iTunes with the album and then sync your phone.


Click HERE for instructions on how to add music to your iPhone.
---
If you did not find your answer here, please contact us:
For all Technical & Account-related needs: E-MAIL my Tech Support (support@aleyadao.com)

Other questions? E-MAIL me (info@aleyadao.com)