Testimonials
Please share your feedback from your work with me using the Cups of Consciousness, my music, and sessions.
Thank you.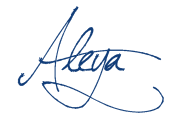 ---
Thank You
Hello Dear Aleya,
I want to thank you for turning my life around. You put my life on track so that I could finally make spiritual progress. You are a God Send. My heart just wants to put my arms around you with so much love, respect and appreciation. I can't believe I am 76 now!
You came to me with your "spiritual email" right after I sent testimonial and we laughed together about "it all". What a clean energy you are. I am so glad you have a devoted respectful husband who truly "gets you":)
I love you, Caroline Berlin LMFT
Caroline Berlin 07/04/2022
Respect & Gratitude
I continue to order and listen to Aleya's amazing audios knowing that each actual digital download is a magical download for my soul. It has been a decade since I first encountered Aleya's work. It was a soul guided experience as I watched my team direct me through webpages to finally land on Aleya's website. I had never seen or heard of her prior and discovering Aleya was a lifeline for me during a time of tremendous family grief, conflict and death. She was and continues to be an amazing voice of divinely connected guidance, care, healing and true support. Her work has always stayed true to assisting people align to their personal empowerment and expression as they journey at their pace, in their own unique way on Earth supported with harmonious truth and resonance that spills from every "cup" and meditation Aleya delivers. Her work is timeless and her quality and breadth of work is outstanding. Thank you Aleya for being a beacon of loving light and sound that joyfully ripples through my daily life when I tone and tune in with you. With ongoing deep respect, gratitude and love, Maria.
Maria 02/24/2022
Her compassion lights the way
I had heard of Aleya's work, and even had participated in some of her offerings but it wasn't until last year when I made the decision to have a private session with her.
Aleya is a very busy person as her schedule fills up quickly but it was so worth the wait.
From the very first time talking to her I felt a sense of being in the presence of a friend.
Her ability to hold space in a compassionate way, making you feel at home, while explaining things from her wise perspective and from her vast well of wisdom, truly made my session a safe haven for healing, laughter, joy, and learning.
We explored angles that I never considered despite not being new to energy healing.
I believe her healing work is unique and her ability to quickly zone in on an issue from a place of love is a hallmark of her commitment to help others heal themselves.
Ever since I had my session with Aleya the skipped heartbeats/palpitations have pretty much disappeared.
We found out not only was I empathically carrying my father's health issues unknowingly, but a lot of other people's energies ever since I incarnated here. During the session I was able to gently let these go with love and understanding that I don't need to hold on to things that aren't mine nor want for anyone.
We covered so much more but I've already written a lot! I'll finish by saying that I am grateful for my time with this lovely, warm, special soul that Aleya is.
I cannot wait to continue working with, and learning from her.
Luis B.
Luis B. 08/06/2021
7 Cups of Consciousness BOOK
Herein is a road map like no other, Life 101, that shows us how to ignite and harness the real power and resources that exist within and in the Higher Realms. Aleya guides us how to connect with the mystical, the magical, the sacred, and the Divine. Hers is a fundamental teaching that has given me ground to soar! Her concepts provide a fascinating, unique, and comprehensive construct we can utilize to cultivate true wholeness, self-actualization, self-love, and self-empowerment as the Multidimensional Beings we are.
Becky 01/17/2017
In Touch at Last with My Essence
I am so grateful for the opportunity to thank you for the immense shift I have felt in just a few short months of listening to your daily meditations and tall cups. My life is just flowing, thoughts and ideas appear in my mind and I follow them and how it all syncs together. I am forever thinking 'this is Aleya's work, wow! I have been on a spiritual path for some time with very little noticeable shift in my day to day experience, but I can honestly say from my heart if you are reading this you have come to the right place for deep and meaningful change...just enjoy the ride as Aleya says!!! thank you soooo much. I feel really alive for the first time EVER.
Karen Newman 06/14/2016
Immense gratitude
Aleya, your work is so fundamentally resonate with me - healing, strengthening, and empowering me. I honor you for your work, gifts, and mastery in this Path - your life - that you are in this level to teach and guide with such wisdom, love, soulful beauty, insight, and uncanny accuracy of what's energetically needed to navigate all these day-to-day shifts in your adoringly authentic way. Immense gratitude to you ♡ and to y(our) wonderful Community ♡
Becky 06/09/2016
Aleya, your work is so fundamentally resonate with me - healing, strengthening, and empowering me. I honor you for your work, gifts, and mastery in this Path - your life - that you are in this level to teach and guide with such wisdom, love, soulful beauty, insight, and uncanny accuracy of what's energetically needed to navigate all these day-to-day shifts in your adoringly authentic way. Immense gratitude to you ♡ and to y(our) wonderful Community ♡
Becky 06/09/2016
Last toning & clearing
Aleya I wanted to let you know how much I loved the 3 toning, clearing of chakras and the other you did a couple of days ago. I love them! I have listened to them each morning and night before going to bed. I have done a lot of work in my head and have known I need to go deeper within but wasn't sure how. Your light language and toning has so resonated within me. I have felt I need to just integrate all the information I have taken in the past years. You mentioned that on one of your talks and I felt you were reading my mind. Thank you for your work. I love it! Alicia
Alicia Gwilliam 12/30/2015
Hi: I want to share with you a dream I had three nights ago, because I would like (if you can) to confirmed what happen...I read the "energetic advisory" and I went: wow! ...the clear memory of it was: I had my head bend, like looking down...all of the sudden "two big (huge) fingers" pull my head up from behind and right of my third eye"...I woke up thinking about it and start getting ready x the day, I went to blow my nose (don't know why) and blood came out...I thought about the dream and my third eye...later of day I read your E.advisory about the energies coming at this time to help us with this. Is this what happen to me?. Thanks and lots of gratitude for your Light work.
Olga 07/05/2015
My 8 year old
Thank you! I wanted to tell you, Aleya, that for the past 2 months Chloe, my daughter, age 8 as of June 4th, has been wanting to listen to your meditations at bedtime. She has been hearing about you and listening here and there her entire life, and even seen you in person a couple of times, but it was usually my suggestion.
Every once in awhile, especially about maybe 3 years ago, she would ask me what I was doing while I was listening and she would want to hear.
I am excited to say I am really noticing a difference in her. She is more confident, responsible, calmer, and grounded. I am excited and so grateful. Last night I just remembered having read a Facebook post that I think was a repetition of the Dali Lama saying what a difference the world be if every 8 year old was taught how to meditate.
Well, my 8 year old is doing it! Yay! I am so grateful for you, Aleya dear. Namaste.
Cheryl 10/08/2014
Light Language Activation
I loved listening to the mp3. What I found strange was as you were saying the words and tones, I was saying them at the same time in my mind! Fantastic experience. Thank you. :)
Arlene Morris 09/20/2014
So real!
Hello! Quiero agradecer tu disposición para ser un instrumento de paz y amor. Tu musica es realmente angelical. Un abrazo desde Mexicoy el mundo. mad
Translation...Hello! I want to thank you for your willingness to be an instrument of peace and love. Your music is really angelic. A hug from Mexico and the world.
madya 08/21/2014
Boatloads of Gratitude
Just want you to know that I daily send boatloads of gratitude to you. With every meditation, Tall Cup, and Deep Dive session, my life changes for the better. I love listening to the mp3's during the night. I won't go into all the details, but so much has changed in my life since connecting with you. I've been on this journey since the late 60's, explored many different techniques and avenues, but I have made more progress since encountering you than with any others. You are 'da bomb, Aleya! You go, Girl.
C.C. 02/13/2014
Aleya,
I thought you would get a kick out of this. I was listening to the YouTube Tall Cups sample when my parrot Alex said, "I like that."
He often comments on things going on in his environment. He watches the news and declares it "awful."
So, I thought you might want to know he approves of your good energy.
Looking forward to the next Tall Cups. The last one was wonderful. It hit some important targets for me.
Thanks!
Terri and Alex
Terri 02/01/2014
Swift Recalibration and Overhaul
Dear Aleya,
A thousand million thank you's.
I am so very grateful for finding you and receiving the wisdom flowing through you at this point in my life.
I am someone who normally gives support, wisdom, guidance to those around me. It has been a long time since I have encountered someone with the capabilities and mastery you possess. I have received SO MUCH since discovering you online and have been doing every meditation I can find. It's a wonder and boon for humanity, and especially for me. I love the message you teach about taking responsibly for your own happiness and modeling that for others. I can feel the swift recalibration and overhaul happening inside me and on many dimensions. I am feeling so much more aware of myself in many different dimensions. Love is penetrating my heart and soul. I love you. Thank you.
Mary 11/12/2013
What I Need at the Exact Time I Need It
Aleya,
Thanks so much for the Conscious Conversation recording. I really enjoyed it and wanted to give you my feedback. This helps a lot as it helps me metabolize some of the information you are sharing.
I know when I listen to the daily cups I am not sure sometimes what it is exactly you are talking about but I know for sure it resonates with me so well that I don't question it. Having you explain some things is a huge help and I would definitely be interested in it. I have listened to it a couple of times while (working, walk/running) but I want to sit and focus on it when I have a free moment to really grasp everything.
It always seems that you put out exactly what I need at the exact time that I need it. I am so grateful to you and aspire to be more connected and clear in my life. Many blessings to you Aleya and thank you for everything!
Lisa Dehart 08/10/2013
Trust, Faith and Emergence of a New Self
Hi Aleya,

Thank you for the free trial on the daily meditations. Wow! I have been a fan of yours for some time and have done a couple of Tall Cups sessions, follow you on FB, etc. You are amazing and I'm forever grateful for you in my life.

During my free trial, I came down with a severe case of food poisoning. I was amazed how the meditations helped me heal. I was determined to practice my own new found healing abilities and coupled with your meditations, I avoided hospitalization (I was close!) and am moving forward now with greater strength and resiliency.

I believe your meditations go much deeper than most and help me connect with so many dimensions of the higher realms and my higher self very easily and rapidly. I do angel intuitive work and I use your meditations for me to help get clear and grounded so I can bring in the highest vibrations and messages for others. Your voice is magical, soothing and of the heavens and I visualize you as an angel. I have your Angel Healing music and when I'm working or creating in my office late in the evening, it is my absolute favorite to play to raise my vibrational levels.

I signed up for 3 months of the Daily Meditations as the next 90 days are setting the stage for how I will live the rest of my life! The impact of the energy happening now, especially in the forthcoming summer months, is what I'm flowing with in trust, faith and emergence of my new self and services.

Thank you from the core of my heart for offering your gifts and talents to the world, in which I openly receive.

Many blessings filled with love and light,
Lisa
Lisa Clayton 08/09/2013
Your album is simply amazing!
Thank you! I had one the most intense energetic reactions by listening to your Sound Medicine album. I dropped into an altered state immediately...then I started feeling a tingling sensation all over the body...minute after minute it was increasing...at the end of the first track...the tingling sensation hit my breast so intensively that I had to take off my top and scratch...then at the second track it went through stomach and liver....then calf and feet till the end of the album. I felt like a turn over on my cells and getting rid of toxins. WOW. SIMPLY AMAZING.

I will listen to it again and see what happen. : )
Diletta Badeschi 08/08/2013
Warm - Peaceful - Clear
Aleya, I want to thank you for the work you do. Thank you so much for addressing my question (in the Conscious Call last night). Your response was such a beautiful tool that I now know I have at my disposal at all times. Your visualization of the channel of light at the front of my spine that allows spirit to come through was so beautiful. Thank you - thank you.
In addition to my own question I was able to relate, and received help on, some of the issues submitted to you by others. In fact it is in this regard that I am so overwhelmed with gratitude I knew I had to let you know how successful your call was for me.
It gives me chills to share this with you but here goes.....I walked out of the room where I had been listening to the call and into the room where my partner was watching TV. He asked how the call went (he thought I was talking to my daughter) and I told him I got the information I needed. And then, to my total surprise - after almost 3 years of trying - he told me he was going to repay me for expenses I had put into his home. Aleya, I was blown away. He OFFERED this without my asking a thing about it for the last year or so. I had given up and did not expect to ever be repaid.
I have not one doubt that your call last night helped achieve this. When the call was over I felt so.....struggling for words to describe how I felt. Warm - peaceful - clear - exhausted...all of these things and so much more. I slept so well last night and I remembered to ask my "dream self" to continue to work on my problems. Who knows what today will bring?!! Many many thanks to you Aleya. You are an amazing gift to us all. Namaste.
June 08/08/2013
Healer from Heaven
This woman is worth every penny spent. She saved my sanity and life. Thank you Alaya!!
Elizabeth Mac 08/07/2013
Angelic Healing, Food for the Soul.
I listen to Aleya's Angelic Healing album daily as part of my meditation. I find that the whole album encompasses all the joy and sorrow, the trials and triumphs, the hope and knowing that is required to face into my journey of finding and opening to my soul-self. Thank you Aleya for sharing your gift with us all. This album is a gift from your soul, and my gratitude is eternal for sharing this vision and path.
Mandy White 07/31/2013
An Energetic Roto-Rooter
Dear Aleya,
Your information is having a profound effect on me. I feel like an energetic roto-rooter is literally ripping through issues I have been diligently addressing, praying about, and trying to heal alone and with the assistance of various healers for many years, with little to no success. I am experiencing these misalignments, unhealthy belief systems and the accompanying lower frequency emotions leaving and the resistance of letting in these new aligned frequencies like an intense tornado, hahaha. Very scary and intense but very exciting and exhilarating! Trust issues and co-dependence especially with men are big ones for me, and so far the free YouTube lectures and the daily and Tall Cups meditations are working literally like dynamite! I am so grateful you are sharing your work and I am looking forward to exploring more of myself with the help of this information! I want to thank you for keeping this information financially accessible for single moms like me!!
With much gratitude!
Pam B.
Pam B. 07/08/2013
Creates More Space and Light
Dear Aleya,
I just love your voice, it is just sublime. After listening to you on the Emboldened Heart webcast last week, I bought from your website the download of your 4 CD's. They are running all day long in my house. I don't know which one I love the most between Omming with the Whales and Angelic Realm. It is very soothing to my soul. I feel that it creates more space and light around me. Something is very different about the quality of the space. I also taste the Daily Cups, they are delicious. That you so much for the magnificent work you do.
Much love.
Francoise
Francoise, Italy 07/07/2013
Lorie
Thank you for your sweet grace. I have been using your messages in combination with the Peralandra drops to help with shifting and balancing .
Loretta Barton 06/07/2013
Being in the Present Moment
Once again I wanted to thank you and the guides very much for your assistance. For the first time, I am beginning to experience BEING in the PRESENT MOMENT. I feel the shift in energy when my attention is in the NOW, and I get what the big deal is. I am so enticed by it, that I want to keep bringing my attention to it. Somehow it just seems so much easier than it was before. I don't know how it happened, but it has and I am ever so very very grateful.
Thanks again for helping open the door a little bit more.
Diana 05/23/2013
Each Morning Is Like Christmas!
Thank you so much for my weekly trial of the Daily Cups of Consciousness. Each morning it was like Christmas...I found myself wondering what I was going to receive for the day! I honestly can say that I have made this a part of my morning ritual, as I brush my teeth and shower...I will put a certain cup on repeat and play it.

Last week I had a very challenging experience related to money and self-worth and woke up to the quick money fix protocol in my inbox so I played it over and over and over throughout the day. This is something I would like to continue to receive, it is my desire and intention to subscribe.

My relationship with my higher self is certainly improving as a result of the Higher Self meditation...every time I do it, my third eye is buzzing!

I thank you for the work that you are doing in the world!!
Maqueita 05/22/2013
Calming Experience
I find that I am often stressed or anxious. Listening to Cups of Consciousness is healing me daily. It is helping me to become calm and I look forward to sitting and listening. Listening to the Cups feels so good.
Coreen 05/19/2013
Powerful Healing
Aleya,
Your work is truly a gift to the entire planet. I have been in and out of therapy for 26 years. It wasn't until I moved from psychoanalysis to spirituality that I discovered you, of course, with divine timing. I have carried deep traumas of sexual, physical, psychological, and emotional abuse, torture and neglect. Last year, I was worried that it would take me my entire lifetime to heal from my traumas.
My first day with several of your meditations for healing the self and aligning/calibrating my energy systems was magical. I gained so much energy. I was wired all that day.
I continue to listen to many of your meditations every day. I have a little more healing to do and daily maintenance of my energies and higher realm connections. I sampled both your Cups of Consciousness and Tall Cups of Consciousness, they are wonderful. I will definitely sign up for the Tall Cups of Consciousness, they provide deep healing.
Thank you so much for what you do and for offering it all at a reasonable price. Much love and success to you. I hope more people discover your gift.
J.C. 04/29/2013
Personal Empowerment
I have found that using your work has helped me step into a greater place of personal empowerment. Spiritually I have moved from Kindergarten to College with incorporating your work in my spiritual practice. Thank you for all your help and support.
Your work has made such a dramatic difference in my life.
M.P. 03/28/2013
Grazie
Aleya,
I am Italian and I don't speak your language very well. The only thing I want to say to you is thank you. Grazie grazie grazie!
You are the teacher I was looking for, and my life is becoming more beautiful, more powerful.
Che Dio ti benedica
Manuela 11/26/2012
An Ascension Experience
I am very grateful for the amazing experiences I am having with your work. I am feeling an ascension enlightenment experience using the tools you've guided me to. As challenging as this past year has been, I can only imagine how much more difficult it would be without this guidance to relax into.
Much love always,
Kristin In Texas
Kristin 11/07/2012
Aaaaah
Aleya,
Thanks for your gifts! Insomnia is something I've struggled with for many years. Listening to your meditations each night enables me to sleep deeply and wake up refreshed. What a joy! Thanks for all you do.
Krista 09/26/2012
I Feel Love in My Heart for the First Time!!!!!
I wanted to take a moment and tell you what has occurred in my life:
Last week, I was out shopping for the "perfect" blouse that would grab the attention of a particular young man, but was having no luck. In that moment, I made a decision that I was ready to release the need to be perfect. By the time I arrived back home, I felt something was fundamentally different about my personality. I had to live with this foreign sensation for most of the day before I realized what had happened to me...I went from navigating through my intellect for all functioning to shifting to operating through my emotions instead. My thoughts and emotions existed only in my HEAD, and now I lead with my HEART instead!
Aleya, I want you to know that I have been in therapy for Seventeen Years trying to find some modicum of internal peace. I'll also say that I have been exclusively sad and angry for all of my life, being wounded by others and wounding others in equal measure. I have suffered from a disorder that has prevented me from being capable of attaching to others properly as there was no maternal or paternal bond present in my formative years. The only emotions I feel now are peace, compassion, and feelings stemming from a deep love of myself and all of existence. I even extend my full love towards my parents and compassionately understand that they did the best they could.
I have been diligently using the products on your website for the last year and a half and I can never express the gratitude I have for you and your work. The Beloved series and the Daily Cups have played a significant role in the rebirth of my spirit.
I began the Beloved series with a feeling of lack and the desire to secure a man to fill that void that was ever-present. In letting go, I am truly trusting that my beloved relationship will commence when the timing is right. The astonishing outcome is that I am now a woman capable of intense love and nurturing, and that my beautiful 8 year-old daughter and my precious 6 year-old son now have a mommy who loves them immensely and they are safe and secure as they go forth in their lives. The smiles of contentment on their sweet little faces tonight as I tucked them in makes my heart want to burst! The generational curse of lack and neglect has now been obliterated! As tears of gratitude stream down my face, I once again thank you and hope that the blessings you have bestowed upon me will be returned to you a thousand-fold!!!!
I now boldly go forth with my life with an indescribable peace and the intention to share this loving spirit with all those around me.
With Love and Heartfelt Appreciation,
Susan
Susan 09/05/2012
Right Relationship Series with Aleya and Doug Amazing!
I had very serious concerns regarding my mother as she was experiencing a very long crisis state of delusions, resentments, and denial that seemed to be worsening. As the situation got more and more absurd and frustrating I was wondering what I could do to create a healthy and loving boundary while at the same time giving mom a chance to move forward in a more optimistic and clear direction.
The "Healthy Relationship" video series with Aleya & Doug came at just the right time! I dove into what they were teaching and asked a question about how I could deal with this difficult situation. In turn they both gave me specific tools that I found comforting and practical. Doug addressed how, with age, she may feel very angry about how her life has turned out, and the best thing is to hold a safe space for her to act out without allowing her drama to impact what I need to take care of. I learned to create healthy boundaries of mutual respect, while at the same time researching what "support team" could be called in for this period of crisis. His insights were so helpful to clarify what my mom may be going through and how to deal with it.
Aleya brought in an energetic protocol to release my attachment to the outcome and helped me see that mom's present condition is serving her in some way. By modeling the right energy within me I will be able to energetically send her the information she needs for when she is ready to receive it. It all felt so powerful and aligned with what I needed to hear.
Amazingly, the next day, mom called to tell me she felt better, had a more positive outlook, and to share her intention to hire a life coach or a counselor to help her out! That is some very fast action!
I highly recommend these video sessions to anyone that wants to improve their relationships as well as ease the frustration and anger towards people you feel you are not able to dialog with!
Lisa Z 08/14/2012
Serendipitous Happenings
Dear Aleya,
Since trying your meditations, shifts are starting to take place in my consciousness. My awareness, on a very intuitive level, is starting to realign with a higher energy source. I'm also finding that serendipitous happenings are constantly occurring all around me. Thank you for being a powerful yet gentle presence and for guiding those of us who know there is a deeper, truer, and more fulfilling realm to exist in.
With gratitude,
Claudia
Claudia 07/29/2012
Your Meditations Keep Me Going!
Aleya, I want to express my appreciation for the Deep Sleep meditation. Receiving your Daily Cups is like knowing there is a warm blanket waiting after running errands on a cold, rainy, winter day. They keep me going and always improve my outlook on life. You are a blessing to the world. I share your website with confidence and joy. Thank you for sharing your talents and gifts!
Julie 06/05/2012
In Awe!
I am in shock and awe...our phone session was an incredible gift! All that you said is true and I am so grateful and appreciative for the help and guidance. After our session my day felt very different and I liked it! Thank you for doing what you do!
I have love for you like a close friend and awe for you like a rockstar...:)
Many thanks and love! xo
K.G. 05/24/2012
Utterly Wonderful!
Aleya Dao's sound meditations are fabulous. I take in only what resonates and find this utterly wonderful and very supportive to my healing and clearing process. Check her out. I started by signing up at her site for a free week of meditations and then a few months later decided I loved them so much I became a subscriber. Nice one, Aleya!
Liz 04/18/2012
Enormous Thrust of Positive Energy
Dear Aleya,

Thank you so much for the energizing night of sleep. Although I can barely remember anything, I do remember feeling incredibly energized within my entire body throughout the night. It actually began before the announced time of the meditation. Perhaps this was merely the excitement of anticipating the event. It doesn't matter. What matters is the enormous thrust of positive energy I feel, which is already affecting my physical, mental, and emotional being. All this, without even having "seen and heard" the video that was awaiting me first thing this morning in my mailbox.

I have now downloaded and viewed your session. What a joy to have received such valuable information! This morning the birds are running on the ground past the glass door near where I viewed the meditation. Really feeling more and more one with all things.

Once again, thank you so much!
Christine 03/24/2012
I Love Your Meditations!
Aleya, I love your meditations! They continue to help me in ways that nothing else ever has. On an energetic level, this work, is so amazing! I'm working my way up to having a private session with you! Your meditations have a funny way of reflecting or confirming things that are currently happening in my life. Some of my friends who also listen to you have said the same thing.
Chris 03/23/2012
Perfect Start to My Day
I have been partaking in the Cups of Consciousness Meditations for about a montn. They are a perfect way to start my day. Last night was my first Tall Cup and it more than met my expectations. Thank you for what you do so honestly, Aleya.
Phyllis 03/13/2012
Aleya Meditations BRING MAJOR RESULTS
Your meditations bring peace of mind and major results in a totally different way. Long story short, I have been listening to your Daily Cups of Consciousness as well as the other meditations I have purchased. In a short time, I have seen MAJOR changes in my life. I went from searching for employment and getting NO interviews or very subtle interest in my resume to MAJOR interest and TONS of interviews!! Whatever you say or do in your meditations, I feel a shift, even if I don't understand it on an intellectual level. IT WORKS, I am living proof. I play the meditations everyday and see improvements as I continue to evolve, practice, and grow. THANK YOU DEAR for all you do!!
Donna Farrell 03/01/2012
Release Performance Anxiety
Thank you. The Releasing Performance Anxiety meditation was huge for me. I will put it in my tool box.
Dianne N. 02/29/2012
Powerful, yet gentle!
Thank you, Aleya. I am so grateful for your work.
Since beginning the Daily Cups in February, 2011, I have found a flow to my life that was much needed. I look forward to the meditations every day. They are powerful, yet gentle, and so perfectly tuned for the moment. They are truly beautiful and I am constantly amazed and inspired by the other-worldliness of them.
Thank you again.
Cheryl 02/26/2012
I want to OD on Cups of Consciousness
I have been a customer of Aleya's for a few years and have found her meditations very helpful. I have purchased several offerings and listen to them throughout the day instead of music. The positive messages are incredible. Truly, it is impossible to OD on the love and light Aleya is sending, but it's a good challenge to try :->
I get her Daily Meditations as well as her monthly call sessions and they are well worth it. I have friends that do this kind of work, but no one does it like Aleya. The meditations have helped me so much.
I encourage anyone having doubts to complete a trial week before discounting the work. You will be so glad you did! Aleya gives you free trials and mediations at a nominal fee. I strongly encourage you to try them and keep working with them.
I needed a lot of work. With diligence, I am seeing the mediatations and Daily Cups are MAJORLY helping. I have been unemployed for a long time and was losing hope. I started her meditations and putting my learning into my practice on a daily basis. I see things changing and for the better.
Thank you Aleya for all you do!
Donna
Donna 02/23/2012
Energetic Independence
Aleya,
In the past 5 weeks, I have drawn very heavily on what I have learned through your 7 Gateways course and the Daily Meditations. Frequently, I have wanted to talk to you. In these moments, I felt I would ask your higher self for the energetic information, wait, and trust that something would filter through. I also chose the meditations that related to my situation and I would complete the protocols. It has been so helpful and I believe this works. You really have empowered me with these tools. Many teachers and counsellors use information to create a dependency. I feel that your teachings have helped me to gain greater energetic independence. Thank you!
~Meg
Meg Roberts 02/01/2012
Time Stood Still song
"Time Stood Still" is such a beautiful song, I was moved to tears. When I was listening, I closed my eyes and was taken to another place. I could listen to this over and over. Music is such a gift. I so enjoy what you do.
Natasha 01/21/2012
So Grateful
You are a living angel!
Last night's Tall Cups and this morning's Cup of Consciousness meditation has taken me and my team to a whole new place! Thank you, I hope you realize how much love and light you are bringing to this world! I feel so grateful for you and the universe. I am truly blessed & being blessed.
Eileen
PS The link to the information on teams was most helpful!
Eileen 01/09/2012
Thank You
I want to thank you for your guidance. Even on days that I feel slightly "disconnected" or too "rushed" to take the time to work with you, I squeeze it in; even when I am doing something else.
I have four dogs. Even though they have the freedom to be inside or outside, they always know when I have you on. They will come to my office and lay as close to my chair as possible. My office is downstairs in the basement and off the beaten path of the household. They really make an active choice to arrive.
Today, my Australian Shepard was outside when I started your session. He came to my chair moments after
you started and stood by my side for the completion. The other 3 dogs where already situated by me.
I want you to know that we all enjoy you, rushed or not.
We wish you a joyous holiday season.
Linda 01/09/2012
Student of Philosophy
Listening to your wisdom and insights are quite remarkable. I appreciate the written text and the explanations of key concepts that come with each Cup of Consciousness. I loved today's explaination of the divine line.
I would also appreciate a glossary of terminology that explained the various levels of our spiritual team so I can visualize more clearly who is helping me and how that amazing "land of the form" is structured.
We are fortunate to have you in this world. Keep growing and prospering so we can all benefit from your amazing gift!
I invite all to spread the word about your unique talent and views of the spiritual universe.
Agape,
Brian
bporter56 01/02/2012
The TALL Cups of Consciousness
I have always felt the need to control, create, and take care of others. It has been exhausting.
To hear that my Divine Line is my greatest responsiblity and the only thing I am responsible for is refreshing. I felt a great weight off of my shoulders. How wonderful it is to be told that I have the power to create my reality, my dreams. A great hope is in my heart. I am flowing.
Thank you for the TALL Cups of Consciousness sessions.
Cheryl 12/31/2011
Healing Has Begun
I am so grateful for Aleya. I went through some extremely traumatic times this year. I did have Aleya on my phone and I did the meditations daily. My healing has begun. I love the Tall Cups, I feel the work in my body and mind. Thank Spirit for Aleya!!!
alannah godwin 12/30/2011
Journeying in a Conscious Way
That was perfect, Aleya.
I am so grateful to you and all of your help over the seven years that I have known you. I am especially grateful for the last year as I have broken through so much. I look back with great satisfaction, hope, and joy at my evolution! Thank you for helping me journey in a conscious way!
Cheryl 12/30/2011
Deep Gratitude
I am in deep gratitude for this beautiful work; it has had an incredible affect on my life. I look forward to continuing your meditations and Tall Cups as I walk the beautiful journey.
Love & Blessings to You,
Juli
Juli 12/30/2011
Appreciation for Coast to Coast show
A thousand blessings, Aleya, for shining brilliantly on and through CTC last night. What sheer splendor.
With immense appreciation,
Jeneveve
Jeneveve 12/20/2011
Beautiful Tele-class on Coast to Coast!
Dear Aleya,
I wanted to express my deep gratitude for the beautiful tele-class you offered last night. I found it to be remarkably clear, concise, inspiring, and healing. I can't thank you enough. I will definitely stay tuned for your future offerings. I already highly recommend your Daily Meditations to my clients and now I will also alert them of your teleclasses.
Much Love, gratitude, and blessings,
Maura
Maura 12/20/2011
Amazing Toning on Coast to Coast
Last night, on C2C, you made an extraordinary sound that had an immediate effect on me. It took me offline in a very relaxing way. It was so surprising that I had to mention it to you.
~Jeff
Jeff 12/20/2011
Profound Shifts!
All I can say is that divine intervention got me to this website and connected with the Cups of Consciousness. I am now bouncing out of bed in the morning to hear these precious recordings. This is my second day during the free week and I am experiencing profound shifts. I resonate so deeply with the wording of the text, quality of gentleness, sound tones, and light language. Many many thanks to you Aleya and your team.
Melinda 12/20/2011
Coast to Coast Radio Show
Aleya
Thank you so much for this site. You were presented too briefly on Coast to Coast AM last night. Yet your energy flowed far and wide. I bask and resonate with it now.
-Hal
Coast To Coast AM 12/18/2011
The Power!
Hi Aleya,
I was so happy to read your latest post on facebook regarding the anxiety rising from the full eclipse.
I had empathically experienced anxiety very strongly, without knowing where it was coming from. Our work together and the power of your daily meditations allowed me to work on myself with the protocols you provided. I was so happy because I was able to lift the anxiety up and off me. I was experiencing some intense physical symptoms and the protocol worked instantly. I did repeat this a few times throughout the day, however, I was successful each time. Without the work and meditations, I would have been in agony and not understood why. In fact, I have recollections of times past where I suffered in the same way and just thought I was going crazy.
Thank you so much. The work I have done over the past 2 years with you has empowered me so much.
Meg In Australia 12/10/2011
Thank you!
Thank you for providing samples of your work.
I am a sound healer of 20 plus years, using toning with overtones and light language as well as bowls. I've had many healers as models of right energy, both male and female. It is so clear that you come from your heart! This touches me and makes all the difference.
Harriette 11/30/2011
Thank you!
Hello Aleya!!
Thank you soo much for your meditations. They have helped me in sooo many ways, I trully honor your work!!!
Blessings In Love And Light,
Veronica
veronica 11/29/2011
Beautiful, Moving Music!
Hi Aleya:
I wanted to share how your music affected a group of people this past weekend.
I am in a year-long training program in Expressive Arts Therapy. This past weekend, our class gave group presentations. As people entered the class room, I had your song "It's Time to Awaken" playing. I requested students place a personal and sacred item on the communal altar that my partner and I set up before the gathering
.
As people did this, they spontaneously started moving and swaying to the music. Within a few seconds the entire room was dancing. Male and female, facilitators and students alike, all dancing. Sometimes by themselves, and sometimes moving into groups with two or three others. I knew that the song would shift consciousness, however, I didn't expect it to do so in such a visually lovely and moving (literally!) way. It was so perfect for the Expressive Arts!
I also played some of the music from your Serenity CD (Angelic Healing) during the final exercise and closing. So beautiful!
I had to let you know how much I appreciate your music and how playing it over the course of an intense weekend helped to keep me personally more peaceful and focused.
Dorothy Weiss 11/28/2011
Hit The Core
During a session with Aleya, it is possible to witness her ability to tap into the energetic fields and get to the source of what is causing a certain discomfort or blockage in life at the present moment.
At times what is revealed is quite surprising; yet with deep attention, the powerful truth is there. Aleya's protocols and Light Language travel in both space and time within the core energy systems to transform, realign, evolve those parts of the human experience that no longer serve in the personal evolution of the present. There may be mentions of past lives and how certain past experiences are still affecting current relationships. It is only brought to the conscious awareness to be released.
During this process nothing is forced, every aspect of this healing is in accordance with the individual's readiness to evolve. When the energetic balancing protocols take effect, it's possible to feel "gentle waves of energy" traveling through different parts of the body. This is the effect of being freed of old patterns and realigning energies to be in harmony with the higher good. The end result is feeling light yet grounded, a greater sense of joy and connection to all life. Having insight on how this process unfolds, and the clear awareness that the most important time to focus on is the NOW allows for the greatest impact of a session.
Lisa Z New York, New York 11/22/2011
AN AMAZING GIFT!
What a gift for all who can feel the energy. Aleya's Daily Meditations are so in sync with the changes happening in the meta physical world. During this time of great shifts towards enlightenment, the angelic realm continues to bring hope, faith, and joy. What a exciting time to be alive. Keep up the great work!!!
Daine 11/14/2011
The BOMB!
I have been enjoying Aleya's Daily Meditations for a few years, and I was thrilled to hear she was going to be on IE Radio. I've had a number of one-on-one sessions with her and can say that Aleya is a gifted healer. She has helped me clear many issues, from a life-long battle with insomnia (it's GONE, I tell you!) to gaining clarity in my relationships. She has held a place for me to heal from past traumas and all kinds of other pesky issues. Her personal sessions are amazing, and the Daily Meditations are THE BOMB!!! So quick, so easy, so transformative. I have many friends who also subscribe to her meditations and conference calls and we all agree, they are powerful and effective in the most gentle way. Seriously amazing. I encourage all you Shirley listeners out there to try a free week and see for yourself!
Krista 11/04/2011
Marvelous Meditations
Keep up the good work Aleya, marvellous !
I so look forward to your morning Cup of Consciousness meditations, and am avidly waiting for them to arrive every day. Its really got me back into regular meditating, so thank you so much for that.
Keep up the good work Aleya, marvellous !
Sonia, Europe 11/03/2011
Authentic Tools For Empowerment
For the past 16 months, I have been working with Aleya on areas of my personal and spiritual growth using both the Daily Meditations and sessions with her on Skype (I am in Australia, Aleya is in the USA). I believe Aleya has something very special that resonates very powerfully within me. Her modalities of healing and teaching are powerful but simple. She connects with energy and spirit in a very unique and genuine way. I am so happy that I called her into my life and feel blessed to be able to connect with her. The wisdom she shares and the tools she brings to work with the energy we are all experiencing is very very empowering. Thank you Aleya, for the daily encouragement, clearing, and healing that you share with us. You are the first person to have really shown me a genuine way to empower myself energetically.
Meg Roberts, Australia 10/27/2011
Amazing TALL Cups Session
Thank you so much for the Tall Cups Sessions, I just listened to the replay yet again. I find that each time I listen, I gain a deeper understanding of my work. There is an incredible amount of energy work being done, covering so many areas, it's quite breathtaking! Since the workshop, I have been integrating many of these new aspects and I am really seeing and feeling incredible results in my life and spirit.
Well done and thank you for the wonderful work you are doing for us all. I will definitely be joining you for the next session!
Best regards,
Sonia
Sonia In Frankfurt, Germany 10/21/2011
Amazing TALL Cup of Consciousness Session 10-10-11
What an amazing hour that was this morning. I really felt so much going on within me. Afterwards my Team told me to go and sleep now whilst doing some channelling, wow is an understatement! I will definitely be joining you again in two weeks. I recall getting your meditations about 2 or 3 years ago. Why I didn't continue I will never know. All the time I was passing on your emails and occasional free meditations, but wasn't using them for myself!!!
I'm back now....thank goodness! Keep up your amazing work Aleya, I feel as though I'm in very good hands! Glow with the Flow!
Sonia L Frankfurt, Germany 10/11/2011
"Thank you Aleya. You make my Soul feel safe and happy."
"Thank you Aleya. You make my Soul feel safe and healthy."
Kennan - Age 7 - Telluride, Colorado 09/30/2011
High Integrity!
Aleya is a truly gifted leader, healer, and visionary of our time. Her sound healing work is cutting edge, dynamic, and highly effective. I have seen such delicious transformations occur with many people in my community as a result of their work with her. I also highly recommend her Daily Meditations. I have been meditating for over 20 years. When I subscribed to Aleya's Daily Meditations, I found them to be an amazing gift to my daily sits, adding a profound dimension to my experience. She is a treasure to our planet.
Maile Ellington 09/23/2011
Awesome!!!
Awesome! I feel so challenged by this work and I really really like it. As a wise person once said, "I'm digging this stuff man." I would love more information about your work and request that you share any information that you choose. I can't wait to hear what's next. It's getting better and better, and I am feeling more and more open. Keep up the good work, you wild and crazy gal! Thanks.
Diana 08/11/2011
Your Toning!
I'm sure the Angels think of you as a rock-star. I can just imagine them with little angelic rainbow glitter every time you give a meditation or teaching. Thanks for spreading the love.
Moon 06/27/2011
Right ON!
It is so amazing that every day your meditations seem to be exactly what I need...Thank you for sharing your gift!!!
Beth Smith, Indiana 06/09/2011
7 Gateways Class Amazing!
Hi Aleya,
I have really enjoyed the 3rd principal of the 7 Gateways very much. It has been such a profound experience. I have been doing the protocols (the homework you sent) and have found that I am feeling more and more in-sync with shifting the energy and detecting the presence of the higher realms around me. It's working and it's amazing. Thank you.
Meg R In Australia 05/10/2011
Earth!!!!!
Aleya, I realize this has probably been said before, but this Earth Day meditation is my new favorite. I have played it over and over, so very powerful! I saw myself sitting in front of Gaia. She touched my face and I touched hers. She had long wavy golden hair. We started to dance together. I have never felt such love! It was like we were sisters that hadn't seen each other for a long time. It was very emotional and possibly life changing for me. Not trying to sound dramatic, it's just the way I experienced it. Love and gratitude to you for all the love and wisdom you share.
Joan in Southern California 04/23/2011
Excellent 7 Gateways Teleclass
Aleya,
I think the first session of the Seven Gateway Teleclass went very well. A great presentation, much more effective than listening to audio only.
I appreciate you offering the opportunity to take the Seven Gateway Class in teleclass/video format. This is a huge benefit during this time of rapid change. At the risk of sounding overly flattering, this opportunity is a definite boon, thank you. I have consciously been on a spiritual journey for the past 30 years, studying several philosophies, earth based practices, and more recently shamanism. While I feel that I am an expert in NONE, I feel somewhat qualified to recognize an adept teacher when I hear one. And what a humble facilitator you are. Your insightful gift and Daily Meditations have become an anchorin my life. The conference call teachings and now the Seven Gateways Class provide phenomenal tools to assist on the path of our evolutionary journey, self-knowledge, and our connection with Source. Your unique perceptions and innate wisdom are refreshing.
Joyce 04/11/2011
Feeling my angels
Thank you for sharing your beautiful voice. I recently started listening to meditation entitled, "Feeling Your Angels." Wow!! No written words, no way to express my gratitude. I had the most wonderful and revealing experience in my life.
All my gratitude, all my blessings.
Cecilia Hernandez 03/03/2011
A Story
Hi Aleya,
I wanted to share this with you. I thought it was cute and just a bit funny as well.. :)
I went hiking Sunday and decided to take in the view from the rocks at the top of the mountains. There was a small pool of water in one of the indentations in the rock. A wasp was flying around the little pool of water. I startled it and then apologized for doing so. I sat down and took in the view and started talking with the wasp, and mentioned that it was alone like I was. It turned and looked at me and paid attention to what I was saying. I asked it if he might not find another wasp? I went back to eating my lunch and another one came along,then flew off. I asked the wasp what happened,and then asked if it was a she or he. Turns out it was a she wasp,and the other wasp was just not right for her. So I said that I understood this as I believe it has to be the right one for me too. She put her head down and moved about. I mentioned that we might be able to help each other in finding a friend. She flew off a few minutes later and I went on to my hiking. I arrived home almost an hour later, and guess what? I get out of my car just as a wasp flies up! I looked at it and said, "Hey, I know of a really pretty wasp if you're interested?" It looked at me with confusion. So I tilted my head and said, "Up there at the park I was just at." I then held a mental picture of the area where I had seen my animal friend. The wasp took off in that direction! I thought this was so cute! My nickname in my family used to be Dr. Doolittle...lol. I seem to connect with animals, nature, and children.
Jackie 03/02/2011
WOW!
Has it been two years already?
I love awakening and tuning in to your meditations. I start the day realigned and complete with the daily "weather report." I enter my day fully centered and remembering who I am.
Your meditations are such a gift!
Thank you!
Catherine Overman, Santa Barbara, CA 03/02/2011
Powerful Experience
I have been working with the Daily Meditations for several months. Today, I was listening to the differences in your voice and the recording. The next thing I knew my body was vibrating so intensely that it made the chair move. I enjoyed the sensation and 'went out there' where the energy led. When I came back, I felt that I had received a 'download' of all the previous meditations. This was a very powerful experience for me. Thank YOU for all that you do.
A Daily Meditation Subscriber 02/25/2011
Me, Aleya and the Grim Reaper
Three years ago, Aleya and I lived on the same land. I was surfing about ten minutes from home when I went into Atrial Fibrillation. I used to spend hours in the ER dealing with this. We decided to go home and see if Aleya could help. She called in the Light Beings. With the Grim Reaper standing behind me, Aleya was guided to have me listen to her heart through a stethoscope. Within a few minutes, my heart rhythm was normal. It has worked for me ever since. There are very few healers as adept as Aleya. Fewer still with her level of integrity. I know she literally saved my life. To you Aleya, and your Guides, I hold deep gratitude. Be well, my friend.
Magi 02/18/2011
Sparkles and Peace!
The conference call for Manifesting Abundance was a beautiful and very rewarding experience for me. There were some "terms" I heard for the first time; I choose to allow myself to open and let the light in. That night, I couldn't fall asleep right away. I felt "charged up" in a peaceful way. My dreams that night were peaceful, beautiful, and happy. In my dream I was surrounded by light and high beings. They were playing with me, kind of like when you tickle a child. One being came to me and put his/her finger on my throat chakra. This was so beautiful, I can't put it into words. It did not stop there. The next day I saw sparkles all around me. This was the second time I had ever experienced this. It only lasted for a few seconds, however, I felt so happy and peaceful.
THANK YOU! THANKS TO HEAVEN, MY HIGHER ASPECT, AND ALL SOULS IN THIS JOURNEY WHO HELP US REMEMBER THE LIGHT THAT WE ARE!
Olga in Florida 01/14/2011
Your Work Is So Incredibly Helpful(l)!
It was really cool and deep during your last night session (where I live was 2 am!). I did enjoy it very much. Every protocol was so clear and well explained. I truly appreciate you have included my concerns regarding money conditioning on the session.
Nacho 01/14/2011
Tremendous Support!
What a tremendous meditation. It was so nice! I offer a Happy New Year and thanks for all the work you do. This year was my first adventure into meditation and I am just beginning to explore the energy fields. I am grateful to my mother, who discovered your meditation website.
Ignacio South America 01/03/2011
Daily Meditations OMG
OMG!
THANK YOU for today's Daily Meditation on Releasing Fear.
I woke up last night filled with intense fear and a deep sense of impending doom. I also felt vulnerable. I asked to be taught how to reconcile simultaneous deep sorrow with deep joy. I intellectually understand that it's the result of my beliefs and illusions. I am continuing the work to penetrate beliefs and illusions so that I am able to see the bigger picture. Thank you, so much! I am deeply grateful!
Terry - Southern California 12/17/2010
Seven Gateways Class
While I was completing the Seven Gateways Sessions, I found a deeper connection with my ascended self and body Deva after each class. I am now able to rest in bed and enjoy the feeling of comfort and support. Even my walks are amazing. I feel connected and I am trusting more and more. Words seem inadequate to describe the changes I see in myself. It is amazing how things can change so fast through the seven gateways. Thanks for sharing your information most gently and beautifully.
Dianne N Central Coast, CA 12/12/2010
Amazing Transformation with the Daily Meditations
Aleya,
Nicholas and I have subscribed to the Daily Meditation for awhile now. I think the meditations are amazing tools and they help to shape our lives on a daily basis. Recently I was able to use the tools provided in the Daily Meditation to heal a strained relationship. I truly appreciate this work. Nicholas has used the meditations to correct distortions in his fields and has found them to be helpful in eleviating the symptoms of his medical condition. It is truly transformational work. Thank you.
Susan and Nicholas Tschense 12/11/2010
Energetically Clean!!!
Aleya is the clearest and energetically cleanest healer I have ever come across.
Francis 12/11/2010
Amazing Shifts!!
Hi Aleya!
I thought I could live without your daily meditations for the sake of the budget. I have since decided that we're just going to have to cut back somewhere else. Still seeing remarkable shifts unfolding in my life.
Renne F. Central Coast California 12/10/2010
Gratitude!
Happy Thanksgiving Day Aleya!
Thank you for sharing your great work and contribution with me and all of humanity. Your Daily Meditations are among the greatest gifts of this year. For me, they are a true blessing. Your work is a gift that is helping me to detach from my ego and clean my most ugly suffering. It is a great re-education on how to face life from an energetic and spiritual perspective. I wish you all my best and thank you for everything.
Ignacio 11/27/2010
Agape
I am at a loss for the appropriate words of appreciation. The message of your last meditation was so POWERFUL to me.
All I can do is say thank you, I really needed it!
Mari 11/11/2010
Conference Call - WOW!
Thanks!
I listened to the recording of your recent Conference Call because I couldn't make the live call. I felt tons of 'energy movement'! I generally don't feel much but know intellectually that it's working. I felt so much this time and was so fascinated that I listened to it two times in a row! I'm not sure if I am becoming more sensitive or this one really resonated with me. Either way, thank you for all you do. Your amazing!
Love
Lyndsay Illinois 10/18/2010
Wow! A very good "intense"
Wow
This was more intense than I expected. Although I am versed in Chakras, this material was new to me. I was challenged to follow the information but was excited by what I heard. I have signed up for the trial meditations which are "out there" for lack of a better description, but in a good way.
10/12/2010
A better connection
Aleya's teaching regarding body integrity may assist me with deepening my connection to my own body. Thank you.
10/12/2010
I was blown away! Awesome!
This class totally blew me away. I didn't really have any expectations before beginning the session. When Aleya started to teach, I found that I was completely transfixed by what she was transmitting. I plan to listen to the recording several times. I realize there are things that I surely missed simply because the concepts were so wonderfully new to me. I am definitely changed after receiving this information !!
10/12/2010
Great technique for balancing
The Body Deva course had amazing meditation techniques. I found this information helpful for balancing mind, body and spirit.
10/12/2010
Gifted Leader
Clearly a gifted spiritual leader on this planet.
10/12/2010
Very intuitive
Aleya is intuitive, knowledgeable, and capable of imparting powerful information over a teleconference line. Wow!
10/12/2010
A beautiful voice
Aleya has a calming presence. Her voice helped me relax into my meditation allowing me to release the negative energy I was holding.
10/12/2010
A thoughtful teacher
Aleya's enthusiasm and abilities are wonderful. I can't imagine a more helpful and thoughtful teacher. I appreciated the opportunity to ask questions via email; she went with the flow and provided just what the listeners needed. I would never miss a class with Aleya. I already do her Daily Meditations and have also completed one of her seminars. I hope to do more. Thanks for this opportunity.
10/12/2010
Fantastic!!
Fantastic.
Aleya is knowledgeable and gifted. She is excellent at sharing and imparting her wisdom in a way that is easily assimilable. Her awareness is so vast that she is able to distill information into simple terms and images, so that all awareness levels can be absorbed and understood according to their current construct.
10/12/2010
Love her classes
Aleya is a fantastic teacher! She presents new material in a fascinating and easy to understand manner. I love her classes! Thank you!
10/12/2010
Aleya is a revolutionary leader
Absolutely the best class I have attended anywhere. The information is at the forefront of the new thought movement. Aleya is by far the most revolutionary leader in the field of energy consciousness. She is so far ahead of anyone that I have encountered. I cant get enough of her and her teachings.
10/12/2010
Aleya Dao shines
I was absolutely delighted with the insights and graceful, blessed way of presenting very practical and needed information. Aleya Dao just shines in what she does. I appreciate her course. Thank you. And the toning.....just brought me back to myself.
10/12/2010
Awesome teacher
Awesome teacher, awesome information .
10/12/2010
An outstanding leader
Never had such an outstanding and informative teacher or leader in my life!
10/12/2010
Huge Relief!
Aleya,
I wanted to express my appreciation for your work. The Daily Meditations have been invaluable to me during recent months of physical, emotional, and spiritual healing. Listening to and toning along each day has subtly but strongly shifted my ability to connect to the higher realms. I'm remembering how to connect! Physically, I have metal rods and a bone fusion from a car accident at age 16. While it has created lots of opportunities for spiritual growth, these issues have led to significant challenges in functioning as an adult in my 40's. The relief I feel from my "body armoring" has been such a welcome surprise! I have been working on this issue since 1998. It has been a long and challenging journey. I recently began using your "Healing Spheres" mp3 which has also been very helpful!
When I researched "toning" in an effort to understand how it helps with the healing process, I immediately felt a very old, deep connection to sound healing. I am enjoying this exploration and thank you for the suggestions of Jonathan Goldman. I find that learning about sound healing is like meeting a dear old friend who you knew a very long time ago and are now having the joy and pleasure of becoming reacquainted with. Thank you for sharing your talents and gifts!
Peace and blessings,
Kathy 10/04/2010
The Best. Period!
That was the best conference call I've ever listened to. Period. The intentions were heavily energized and potent and you covered each one with laser like precision. The insights were practical and vibrated with grounded truth. They can be applied universally in other areas of life. The questions asked by the group were excellent,practical, and informative. Really solid and nicely done. Thank you and this group.
Neil In Albuquerque, New Mexico 09/16/2010
So Needed!
Thank YOU so much Aleya!
You said everything I needed to hear. I feel so blessed that I was part of this call. I have been waiting for SO long, forever it seems, and had grown tired of hearing people say that a partner arrives when you are not looking or expecting it. It has also been a challenge to hear that you have to completely heal your internal twin flame etc. I request his presence in my life so I can be of greater service to the world as well. A little love in your life can go a long way. In deep gratitude.
Annie Los Angeles, CA 09/16/2010
Metamorphosis
I have been going through a healing process for some time. Drawing from source lead me to you and your "work". I am deeply grateful. My life is, since about the same time I started using your meditations, taking on a metamorphosis. A strange and joyous phenomenon is happening to me. I am aware now in every moment that angels are conspiring to bring to me all that I need. I am deeply grateful.
Light and Love,
Margaret Marlowe
Margaret Marlowe 09/15/2010
Once Again
Your meditations are the most helpful energetic experience I have encountered. Once again, I have tremendous gratitude.
Alison T. Thornton 09/11/2010
Healing with my mom. Thank you.
I called my Mom tonight after two years of estrangement. It was a wonderful experience to be so open and compassionate after years of struggle. I feel this became possible after working with your Daily Meditations. Your meditation for tomorrow is perfect, as I am ending the war in myself and my immediate environment.
So Much Love
Jen 09/11/2010
So Beautiful!
This morning, every morning, was a gift from you. So powerful!
Thank you. Thank you, Love.
Alex, Idaho 08/12/2010
Assisting Humanity
Hi Aleya,
Thanks again for assisting humanity. Your gifts are so wonderful! You provide blessings of love, inspiration, and perfect modeling behavior. Because everybody learns differently, you are able to communicate on a number of levels. You provide beautiful healing sounds, great visual art work, loving messages (visual and auditory), a deep compassion for all, inter-dimensional transitions, grace and gratitude, etc. We thank you. May you and your loved ones continue to be blessed beyond imagination. You certainly have been working towards your divine purpose and it clearly shows. You are helping many.
Thanks again.
Blessings of Love
Jeannette 07/28/2010
She lives among us.
She lives among us, an angel with other worldly gifts. It is rare to find a being who holds a pure heart of love and gentleness. The wisdom Aleya holds is obviously from many lifetimes of study. She is not from this world but seems to have come here to help guide Earth and the beings here towards the light and love. Thank you Aleya for coming into this world and sharing the truth in your own unique way.
07/26/2010
You are a rare being.
Dearest Aleya,
I just listened to your work and I am amazed! You are a rare being. Your voice carries the wisdom in the most gentle but articulate of ways. The wisdom is concise and clear, and I will be spreading the message of your work to as many as I can.
Thank you from the 3rd dimension and of course my higher self to yours.
Many Blessings.
Shakti in Sydney, Australia 07/24/2010
Gratitude
I am so grateful to you, Aleya, for the gift of your meditations and sessions. Linking up with you has been a significant moment in my life and spiritual evolution. Your Daily Meditations have been a calming, cleansing, and healing aspect of my day. Thank you for the work you do.
Meg, Australia 07/18/2010
The Beloved
Thank you. I have to tell you this- I have listened to the 'Manifest your beloved' conference call download 3 times now. I am getting more and more from it each time. The overwhelming message is to love yourself as much as you can, in order to attract that love in someone else. Its a great message and a wonderful download.
Meg In Australia 07/18/2010
Love and Peace
Aleya,
I am so grateful for the meditations that you provide. I am filled with energy and peace. Thank you so much.
Love and light. Abundant prosperity for you, sweet Angel.
Alannah 07/13/2010
Amazing Knack
You have this amazing knack of providing exactly the meditation I need for the day. It is as if you are reading my thoughts. Bless You!
Michelle Mayur 07/12/2010
A Gift of Grace
Aleya's meditations never fail to blow my socks off, or rather, flap my wings. They are unceasingly aligned with what feels "up" for me. They bring peace, allowing, and letting go. I could soak in their essence for days.
Thank you forever.
Laura Bedford 07/09/2010
Right ON!
This morning's meditation was right on.
Every morning, I walk on the beach and pick up trash. This morning I felt so irritated about the trash and glass bottles I was seeing. When I came home and checked the meditation it was exactly what I needed, thank you. I gathered a group of 10. We walked to the beach to pick up trash and spent time writing crystalline words in the sand. Finally, we held hands and sent vibrations of love and energy to the ocean. The toning was a good reminder and I plan on adding that tomorrow. Thanks again.
Ashley Coatney, Santa Cruz, CA soon to be L.A.C. 07/01/2010
Ancestral Beings
Thank you so much for this morning's Daily Meditation: "Empathic Clearing and Purity." It was my intention to ask what you were energetically feeling regarding the Gulf Transformation Event. When I looked on line this morning, viola, you answered my question and provided a meditation and toning to assist us with our own transformation. I LOVE it when you include an invitation for listeners to tone along with you.
Again, much gratitude for your gifts that you so generously share. I've begun reading the book, "Voices of the First Day: Awakening in the Aboriginal Dreamtime" by Robert Lawlor. I was reminded of you and your toning gifts with the following excerpt: "The great ancestral beings were vast, unbounded, intangible, vibratory bodies, similar to fields of energy."
Jennifer Star, Cambria, CA www.jenniferstar.net 06/30/2010
The Pink Bubble!
Aleya,
Thank you so much for today's meditation regarding "Family and Guides". I love using a pink bubble for communication. I put a pink bubble around my family, the Guides, and myself, it was so comforting. They were all energetic and cheering me on to continue my path. There was only love, laughter, and support. It was like they were having a party for me. It made me laugh and cry at the same time. I could see myself pulling my boot straps up to continue the work I have come to do. It's great knowing you have cheerleaders behind you.
Thank you Dearest Aleya!
JP
Joan Powell 06/24/2010
In Awe
Dearest,
You have no idea what this meditation means to me. I am in awe that I have received this gift. In spirit, you hit me with your best shot.
Much love to you. Thank you for being authentic. I am blessed by your Grace. The veil is lifted. You are doing exactly what you need to. Thank you for sharing your voice and "your" message. Thank you for the beautiful song your soul brings to our planet.You are loved.
Tracey 06/03/2010
Spooky
Your meditations are amazingly in sync with my moods and self-perceived obstacles! I just listened to Friday's meditation. Prior to listening, I had a feeling of frustration and a thought loop of not having time or energy to push my life forward. I kept looping it over and over during the meditation like an inner cry. At the end of the meditation, you spoke about gentle, graceful transformation, breath by breath. I needed to be reminded that change is not always like an earthquake/volcanic-eruption, nor do I really want it to be.
Thank you!!!!!!!! Your meditations continue to serve me in a really profound way.
M.A. Australia 05/30/2010
Incredible Music
Dear Aleya,
This week, I struggled against an energetic wall. Your meditations have provided very useful images of moving through struggle and surrender. Today's gift was this incredibly beautiful piece of music. My heart expands as I listen to it. My being hovers between longing and ecstasy as I listen. I feel soothed and I soar at the same time. What an exquisite experience! I rejoice in your work and extend to you my grateful heart!
Love
Kristin 05/07/2010
Other World
Listening to Aleya feels like hearing from a being that is not of this world. I often feel like she is channeling rather than guiding us through the meditation. Whenever we are able to have Aleya's work on the Meditation Masters Network, I am always surprised at how such a short meditation can feel like such an extended passage of time. After listening, I took a peek at my clock and was shocked that only 2 1/2 minutes had passed. Aleya has a unique sound resonance that she imparts around the mid-point of her meditations. There is really no description for her work; it is best experienced directly. For me, Aleya's meditations work best when I am relaxed and let her voice flow over and through me rather than analyze what is being said.
Scott - Meditation Mind 04/16/2010
Clear Vision
Good morning Aleya,
Last fall I had a private session while you were helping at our retreat center. We were hoping to form an intentional community and chose to attract help. You foresaw a couple with a young child relocating to serve as caretakers. Over the weekend we were contacted by a young couple with a one year old son who were looking for an intentional community. Their vision was an existence of altruism and non materialism. We went to meet them and eventually brought them home. As synchronicity would have it, he is from my home town. He is an astrologer who blends Eastern, Western, and esoteric principles. She is from the UK. The young boy is the brightest most beautiful light I have ever seen! Just wanted to share our joy with you and appreciation for the work you do. I also appreciate the Daily Meditations. I listen every Monday-Friday!
Blessings, love and gratitude,
Marianne Jones Hooker, LCSW 04/03/2010
You Did It Again!
Dear Aleya,
You did it again! I am so grateful for your presence on this planet and for helping others achieve their fullest potential! Today's meditation is the best! Of course, I have said this before. You just keep getting better and better. I had such fabulous visualizations with this particular meditation. I plan to listen over and over.
Many Blessings and Much Love
J 04/03/2010
OH BABY!!!
Oh Aleya,
It has been awhile since our sessions. I wanted to express the powerful healing that you lead me to.
I was DESPERATE to have a baby! In our session, you said many helpful, useful, and meaningful things. The thing that stuck with me was that I could not WILL motherhood to happen. I was told that I had two babies in my life. I was comforted with the knowledge that I already had them, could talk to them, and send them love at all times. I found peace in knowing that it was up to them to come if and when it is right for them, not me. Hearing this allowed me to 'let go' and accept that I just couldn't 'do' anything more to get them here. For the first time, I accepted that it was 'beyond' me and I truly 'let go'. It felt good and freeing.
Of course, I soon became pregnant without trying . It was a great pregnancy and I have a WONDERFUL baby boy.
I talked to the other baby and invited them to come if and when the time was right. I also made it clear that I would always be there for them and love them, even if they chose not to come.
Again, I got pregnant without even trying. AMAZINGLY, I had another perfect pregnancy, perfect birth, and a wonderful daughter.
These amazing blessings from a girl who was kicked out of fretility clinics left and right. I had IVFs, IUIs, and even a surrogate. Thank you for the powerful peace and wellbeing that you brought into our lives.
Grateful forever---xoxoxo
beth mcCarthy smith 03/17/2010
Toning Concert
Thank you again for your incredible assistance in recalibrating my energy field and connecting to my higher self. I have experienced radical shifts already and remain open for more is downloading. I am able to handle these shifts physically. I have never felt such an incredible connection to my higher guidance, spiritual family, and Gaia. Answers were given and supportive connections were aligned with my Angelic Support, Ascended Masters, and Goddesses who are part of my team of support. With deepest Gratitude and love for all you do. I look forward to meeting again by divine appointment and will continue to support you in your work as a incredible teacher for me.
AHO!!
Love and joy always,
J.M. - CA 03/08/2010
The Sleeping Godess Is Alive!
Hi Aleya,
Since I had my session with you, I have been sleeping soundly every night!! Truly amazing, as I have been dealing with insomnia for the last 20 years. Thank you so much for your help. It changed my life!
S.B. 03/01/2010
Holding a vision
Dear Aleya,
I sincerely thank you for these amazing meditations which really serve me. I am writing to share my experience of the river meditation this morning and to ask if maybe you'd be willing to help me to hold the vision.
Two weeks ago I was in Togo, a small country in Western Africa. I visited a village in the northernmost part of the country where the school, and it's students, do not have access to drinking water. The children, most with runny noses, carried bottles of filthy water. When I asked them where it came from, they brought me to a dried up river bank, littered with cow and goat manure and waste materials. The kids dig holes in the dry river bed to access water. They create a little pond in the hole and fill their bottles from there. I was there with UNICEF colleagues and donors with the intention to commit funds for a future water and sanitation program. My contract, and reason for being there, was to document the projects and schools we visited for a human interest story. In fact, as I write this, I've attached one of the case studies that I wrote on the project and a picture of the river in case you are interested to take a look.
As you may remember, my finances have been a serious challenge lately. Having said this, it feels like things are getting ready to improve. In this morning's meditation, you brought us to the dry river. It reminded me of what I have seen. Indeed the river was dry. Not only was it limiting my financial flow, but seriously harming and killing so many children!!!
When my new river came in, it was so abundant and flowing and I asked for it to feed tributaries to every village in the world where children do not have water to drink and the rivers are dried up because of droughts and deforestation. In my vision, the river started to branch out with more than enough for me. I asked for bridges so that the river can be crossed and children can still get to school. In Africa, they said that in the rainy season, those who live on the far side of the river cannot make it to school because there is no bridge.
I wanted to share this with you because I'd really appreciate if you'd consider helping to hold that vision of clean water for those in need from the new rivers of abundance, and time. I've felt that the abundance of water and the abundance of money are connected. I would greatly appreciate any insight and/or glimpse into what is emerging in Togo. Any information which would help to raise money, awareness, and support for clean water, trees, and of course, the children.
I just felt called to share.
Anyway, thanks again for your amazing meditations. I really appreciate that you did not stop sending them during my driest period. recently the topics have been even more relevant to me than before. With many blessings and much love and appreciation for your amazing work.
Donna
Donna 02/19/2010
Valentine's Day
Aleya, I repeatedly played your meditation on Valentine's day. Our whole apartment was filled with love and it made me giggle. Thank you.
M.A. 02/19/2010
Synchronicity of Life
To my dear friend Aleya,
You have no idea how much your Daily Meditations have helped me over the last month. The timing is usually perfect as I connect with the synchronicity of life and how it serves us everyday. The sound of your dulcet tones every weekday morning have given me strength and positivity to handle the challenges present within my family. It has been a struggle to be human and have support for others during this time but we have journeyed through the worst. So I thank you from the bottom of my heart for guiding me through each day. I look forward to another month of enlightenment from you.
With love and light always,
L.B. North Wales U.K. 02/17/2010
The Higher Self
Yesterday I needed some help. Following the meditation, I called in my higher self. I created a pink bubble and sat across from my higher self in order to communicate. We sort of looked alike, but my higher self looked taller, more confident, and slimmer. It was awesome!
When we communicated telepathically, she spoke with such conviction and love. She was someone I certainly aspire to be. I can see her clearly in my mind.
Your meditation helped me to surrender, it really resonated with me.
Thank you Aleya for all your beautiful work.
Much Love and Gratitude,
J.P. In San Diego 01/20/2010
The Divine Goddess Is Alive!
Aleya is one of the most powerful healers who channels pure light onto the planet. I have been working privately with her for 7 years and always experience profoundly positive shifts on all levels of my being during our sessions. Her Daily Meditations have become a regular part of my morning regime and dial me in to the most current download of Spiritual insight, clarity, and support flowing onto our planet. I recently attended her New Year's Intention setting class and was utterly amazed at the miraculous meditations that she was spontaneously channeling. I went into a very deep state of relaxation and clarity. Whenever I receive a tremendously powerful download of Spiritual energy I need to rest and absorb it all. After the class I fell asleep for 12 hours and awoke as if I was re-birthed into a new life filled with more Light and Love than ever. It is clear that Aleya is intimately connected to the Angelic realm and has been sent to bless us all as living proof that the Divine Goddess is alive and well...
Anne Van de Water - A Fellow Goddess 01/10/2010
Connecting - Thank you.
Aleya,
Thank you so much for sending this meditation. My 17 year old daughter was sitting near me as I read your email on my laptop. I played it for her after she expressed curiosity. I was amazed to see this strong daughter of mine, who is in a willful and contentious stage, relax quickly, and deepen into a peaceful, smiling place as she listened to your words. She particularly liked the light language. I am very happy that I have discovered this new way to connect with her. Perhaps it's time to introduce her to the Journey Work!
C.T. 01/05/2010
Toning
I was listening to "Come Back To Me", and I was seeing big, lovely, lumbering whales. I heard the sounds of the whale's song. Have a blessed day.
Bev 10/18/2009
Thank you
My cat Oliver and I just listened to one of your meditations. What a gift indeed!! What lovely sounds the Angels send for you to share!! Thank you for thinking of me and the rest of the world! Blessings...
Bev 10/18/2009
peace!
My sista-girl in Barbados just sent this to me.
Oh my goodness, right on time! I just got out of the shower & settled down with a cup of tea. I smiled, I cried, I felt WOW!
Thank you, thank you. May this blessing be returned to you many times over. I will also pass it on.
Peace
10/18/2009
Not Alone Anymore
Dear Aleya,
Thank you for what you bring forth. I feel an increasing sense of calm every time I listen to one of your meditations. The light language and toning just vibrates through me, moves, and connects to the places that need to be healed the most. Most days I feel so alone in the human world; your meditations remind me that I am always watched over and cared for by all those unseen, including my higher self! It helps me feel connected to something much larger than just the drama on Earth. These meditations are so timely. I will walk in my geometric space and be more conscious of it everyday.
Blessings to you.
Beverly S. 09/30/2009
Huge Support
Dear Aleya,
Thank you.
Since I have been receiving your meditations my spiritual practice and life are much improved. I am enjoying the sense of peace.
Mickie 09/03/2009
Hear The Magic
I've had the great honor to work with Aleya both personally and professionally. Her integrity and stunning wisdom come through her voice, delighting the ears and the senses. Aleya's music creates stories that feel as though they are a part of me. How does she do that? How does she make those sounds? It's a wonderful, heart-filling mystery...
gia combs-ramirez 09/03/2009
Relief and Connection
I "happened" across Aleya's meditations during a particularly trying time in my Ministry. After listening to just one, I began to regain clarity. In addition, several physical symptoms I had, such as a newly-developed ulcer, began to dissipate. After I completed the trial week of meditations, I knew that continuing a daily practice with Aleya would be an important healing and centering strength. I have found new footing in a life of service and ministry. Many thanks to Aleya and all Light beings -
A.F., Virginia 06/26/2009
Daily Meditations - Dolphin Sounds/Harmonic Love
The Dolphin Sounds/Harmonic Love is a honey harmony that pours over you and surrounds you like the sweet warm water of the Caribbean. It is a lovely and truly human expression of love. Aleya's Meditations help me to focus. I feel centered, connected, and "above" the everyday stresses. Thank you for this wonderful service.
TE Locke 06/16/2009
Thank You
I recently had the priviledge of hearing Aleya perform for the first time. She performed with Rafael Bejarano at the World Consciousness Fair in Pasadena on Sunday, May 17th, 2009. It was one of the most beautiful and mesmerizing sounds I have ever heard. Everyone that was listening was completely captivated by Aleya's beautiful voice in conjunction with the sounds from the didgeridoo. I bought several of Aleya's CD's afterwards and can tell you her voice touches me in a very unique and energizing way.
Robin E. Velarde 05/22/2009
Journey Work
I started the Journey Work this year. It truly heals and redirects my energy on all levels. My connection to God and the Angels is much stronger and clearer. As a healer I want to thank you for your very powerful and beautiful work.
Love & light,
Merri Anne
Merri Anne CT 09/21/2008
Thank you
I started listening to Aleya's meditations a couple of months ago. I am a massage therapist and I deal with a lot of people's energies. The meditations have helped me to feel more centered within myself and have given me a lot of peace.
k. 06/13/2008
The Sounds of The Angelic Realm
Aleya, I want to start by saying thank you for your music.
I was a huge skeptic to say the least. Having said this, I find your music to be life altering!
I love the angels that sing on your CD. At first, I honestly didn't believe. Please forgive me for this. When I was a child, I saw what I thought was an angel and I heard that same sound (that was on your CD). As a child, I was scared because it wasn't what I thought an angel would sound like. I have recalled that night many times without understanding the experience. The sound was so loud! Anyway, since I started listening to your music I have been having the most incredible dreams. I just wanted to thank you.
D.C. 01/02/2008
Even if you don't believe
Recently, my mother had 2 "mini-strokes". Aleya gave my mother a distance session. After her session, my mom's tests came back clear. I watched her regular chant of, "I'm not normal" shift and become, "I'm normal."
Thank you and blessings, Aleya.
Melanie A. Stinson 01/02/2008
Thank you
Aleya is a true gift. I thank her for taking on the role of showing us truth. I thank her for helping me get my breath back. I truly think the Angels themselves speak directly through her. When we listen, we will hear our life's path. Her intentions are so clear and positive. I believe I finally understand my own purpose. Thank you, Aleya, for being you.
Laura Ramirez 12/11/2007
Aleya's workshops
I am privileged to complete Aleya's Level 3 workshop. It was the best workshop I've EVER attended! Level's 1 & 2 were about expanding tools and information. My life will never be the same since beginning My Soul's Journey. With the help of Aleya and the Guides, I am finally living this journey and expressing the reverence of my Divine Self. I hear the laughter of the Earth Mother and I am honored to be a part of her evolution and mine. Thank You. Many blessings to Aleya and the Guides!! Aho!
Rev. Anna Lopez 12/05/2007
She is a Blessing
I recently had some very hard news regarding my mom's health. I called Aleya in desperation and sorrow beyond what I could ever explain. Aleya was very kind and gave me the comfort that I needed. When my mom was in the hospital I played Aleya's music while she was sleeping. My mom woke up one morning and told us she had a dream that angels were singing to her. Aleya, you are such a wonderful person and I will never be able to repay you for your kindness.
Kim Mauck 11/29/2007