THE JOURNEY
Life is a bit like a mountain...at times we are climbing peaks and at other times we get lost in the valleys. Each step can challenge us to grow and learn in new and exciting ways. The tools Aleya shares are designed to assist you in climbing your own mountain with greater clarity, strength, joy, and ease.
What challenges are you facing? Would you like to find love? Would you like to deepen your relationships? Would you like to reach another level in your spiritual growth? Do you need help navigating your everyday life?
Imagine you are at peace; you are calm; your right path is unfolding clearly before you; you know the next step to take and you feel confident and happy.
Aleya's music, meditations, and TALL Cups of Consciousness sessions can guide you and help you access higher vibrations so that you can actualize your highest potential.
For over 20 years, Aleya has been a sound healer, energy practitioner, Doctor of Oriental Medicine, and spiritual guide. She teaches a unique model comprised of seven concepts.
Aleya has mastered the ability to help people release the root causes of their suffering. Her tools help people discover how to move forward with greater peace, empowerment, and freedom.
She serves thousands of people around the world with her meditations, online courses, and powerfully transformative music.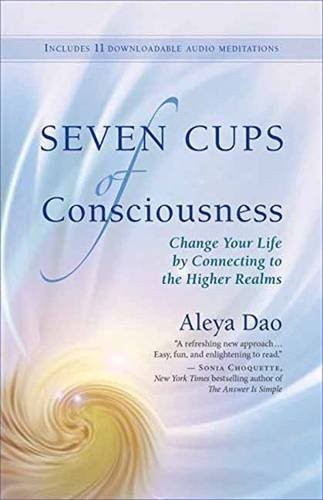 Aleya's debut book is now released by New World Library
Check it out on Amazon or Barnes and Noble.
SHIFTING CONSCIOUSNESS The Higher Realms hold the blueprint for your life. When you shift the energy in the Higher Realms, your life in the physical realm changes. Your Higher Self (your Energy Self) knows how to do this work.
Sounds True has released Aleya's music!
THE POWER OF SOUND HEALING
A centuries-old practice, sound healing is a transformative healing tool. Hindus chantOm, Monks intone beautiful prayers, and Aleya sings the songs of the Angelic Realm. Every chakra and every organ in your body responds to a unique sound. When your body experiences powerful, high-vibrational sounds, it shifts the consciousness of your body and soul.
ALEYA'S TOOLS
Aleya uses "Energetic Protocols" (similar to prayer) and "Sound Healing / Toning" to help you align the energies of your body and spirit. Her daily Cups of Consciousness meditations, hour-long tele-video TALL Cups of Consciousness sessions, and Energetic Deep Dive Intensive sessions foster a higher consciousness, inner peace, and greater happiness. Additionally, every few months Aleya tunes into the energetic weather and shares her forecast.
The Cups of Consciousness: The daily Cups of Consciousness meditations can help you balance your energy during the week and shift the way you feel in 7 minutes or less.
You can choose to have the meditations delivered either 5 days, 3 days, or 1 day a week via email.
Subscribe to the daily Cups of Consciousness meditations.
5 meditations a week for $15 per month
3 meditations a week for $12 per month
1 meditation a week for $9 per month
Sign up today for a free trial week of the daily Cups of Consciousness meditations in the box to the right.
TALL Cups of Consciousness with Aleya Sessions are hour-long live tele-video sessions with Aleya that take you into deeper alignment and help you clear specific challenges and blocks. The TALL Cups are scheduled every three weeks on Monday at 7pm PST.
Subscribe to the TALL Cups of Consciousness:
(Recurring subscription is $15, or $18 per session.)
Download Healing Meditations & Packages
Aleya's healing meditations focus on health, weight, relationships, abundance, and more. She even has a special collection for children. These series can be purchased and downloaded at any time.
Upcoming DEEP Dive Intensive Retreat includes one to three day in-person and online sessions. Aleya dives into different topics about how to use the higher realms and energetic fields to access higher states of consciousness and create the life you desire.
Download previous DEEP Dive Intensives
TALL Cups of Conscious Connection Aleya and her husband Doug Noll have a series of video audio sessions. They share concepts and tools to create healthy relationships with partners, children, parents, friends, and in business.
Many Blessings,